Setting up a Baidu PPC account is more complicated than on Google, Bing, or other PPC platforms. The main complexities are the necessary paperwork and the transferring of a pre-payment, especially for foreign companies who do not have a Chinese bank account. This blog post will walk you through the main steps of setting up a PPC account on Baidu.
Before you proceed, check first: do you already have a Chinese website?
Step 1: Register online
If you are completely new to Baidu, register online at the Baidu PPC registration platform and send a request to set-up your account. If you already have an account manager from Baidu assigned to you, you can skip this step and contact her/him with your request.  For further information, you may also refer to the Baidu Starter Guide, which is a very helpful resource.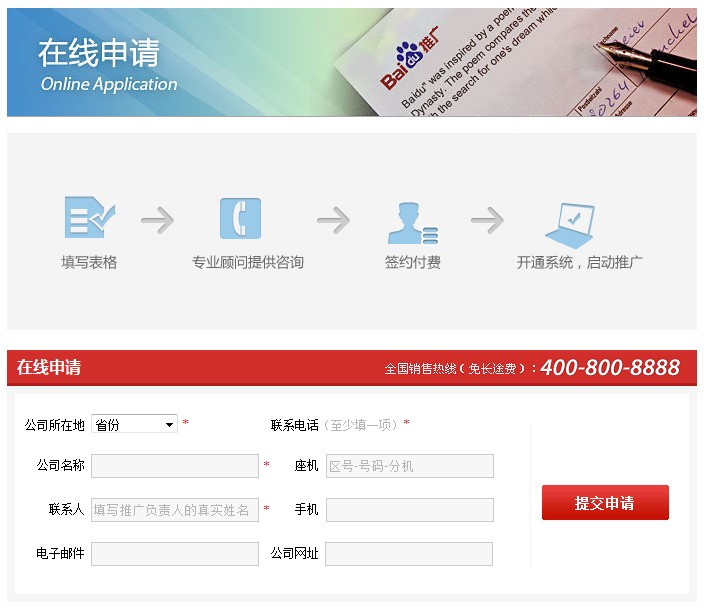 Leave a comment